Op 25 en 26 mei jl. vond het
F&A Next
Launch Event plaats. F&A Next is het eerste Europese platform voor investeerders, start-ups en scale-ups in de Food en Agri sector. Het evenement maakte onderdeel uit van
Startupfest Europe
en vond plaats op de campus van de
Wageningen Universiteit
.
"F&A Next brengt grootste groep 'Food & Agri' investeerders ooit bij elkaar in Nederland"
Tijdens het evenement kwamen ruim 450 internationale investeerders, start-ups en gevestigde bedrijven uit de sector samen met als doel innovatie in de food en agri sector te stimuleren. Via pitch sessies en paneldiscussies hebben start-ups als
Proti-Farm
(insecten),
Mosa Meat
(kweekvlees) en
Mazza Innovations
(voedingsextracten) zich aan de investeerders en andere aanwezigen gepresenteerd.
De rol van KRUKX
KRUKX heeft in samenwerking met F&A Next Founders
Wageningen UR
,
Rabobank
,
Food Valley NL
,
Startup incubator Startlife
en het grootste investeringsfonds in agri:
Anterra Capital
, vorm en inhoud gegeven aan het eerste F&A Next event.
Bijdrage in voorbereiding:
- Projectplan evenement
- Communicatie met overige StartupFest evenementen en de centrale StartupFest organisatie
- Selecteren, uitnodigen en briefen van sprekers en moderator
- Communicatie strategie en uitnodigingen
Bijdrage tijdens het event:

- Aanspreekpunt & Coördinatie tijdens het event
- Programma manager dag 2
- Fotografie
F&A Next woensdag 25 mei
Keynote Sprekers:
- Jan Meiling,
StartLife
- Wilco Schoonderbeek,
PPM Oost
- Martijn van Dam,
Staatssecretaris Economische Zaken
- Mark Durno,
UrbanFarmers
Moderator:
Sheila Struyck,
SHIFT Invest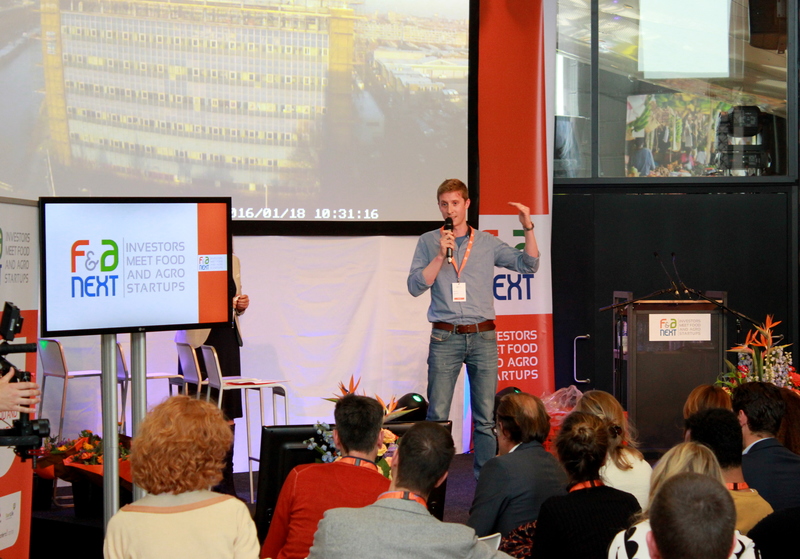 Mark Durno (Urbanfarmers) Foto: Janneke Nijssen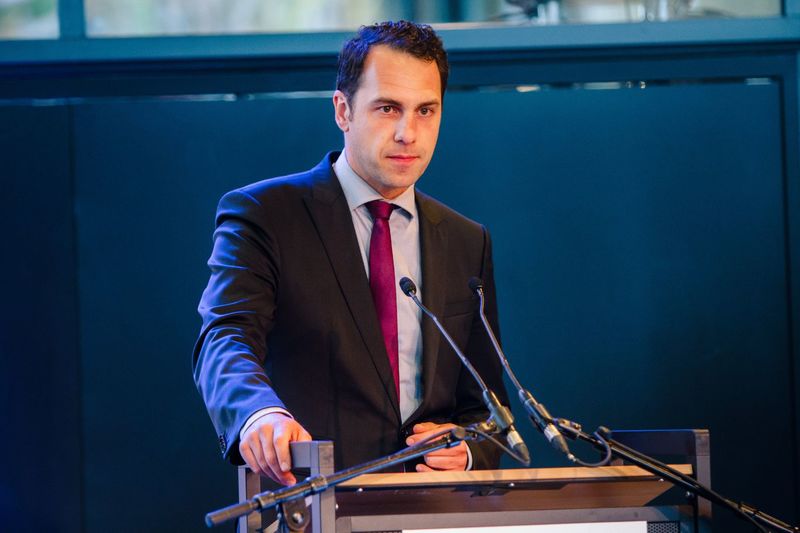 Martijn van Dam (Staatssecretaris Economische Zaken) Foto: Jonne Seijndel
Pitching startups 25 mei
The Algae Factory
[IT], High-nutrient algae based snacks, Stefania Abbona
GrowX
[NL], Vertical farms to grow food in cities, John Apesos
Smart | Dairy [
NL], Creating dairy companies in East Africa, India and Latin America, Peter Paul Coppes
Gensos
[NL],Valorization of wet waste: supercritical gasification technology, John Harinck
FoPo Food Powder
[DE], Turning food waste into powders with extended shelf life, Gerald Perry Marin
N-CHROMA
[NL], Production of natural dyes as an alternative to plants and synthetics, Costa Patinios
Algreen
[NL], Fresh, local spirulina for everyday consumption, Hendrik Staarink
Mosavali
[GE], Distance learning and online consultancy for farmers in emerging markets, Mark van Embden Andres
Waterly
[NL],Tasty & healthy water-based drinks, Bart Verweijen DR Ten Wattenmeer, Game changer to the aqua- and agriculture industry
Crowdfooding
[UK], Crowd investment in food companies, Alessio d'Antino
Biorefinary solutions
[NL], Soluble proteins from duckweed, Peter Beerens
Roots SAT
[IL], Root zone temperature optimization for increased yield, Sharon Devir
Phenospex
[NL], Plant phenotyping tools for industry and science, Gregoire Hummel
Wingssprayer
[NL], Crop dusting with zero emission of chemicals
Prolupin
[DE], Food ingredients made of regional Blue Sweet Lupine, Malte Stampe
Sensilize
[IL], Spatial decision support systems for vegetation analysis, Robi Stark
EFarmer
[NL], Tractor navigation app for small row crop or grassland farmers, Michael Utkin
Gomango
[USA], Rentable refrigeration to help the world transport its perishable goods affordably, efficiently, and sustainably, Naren Tallapragada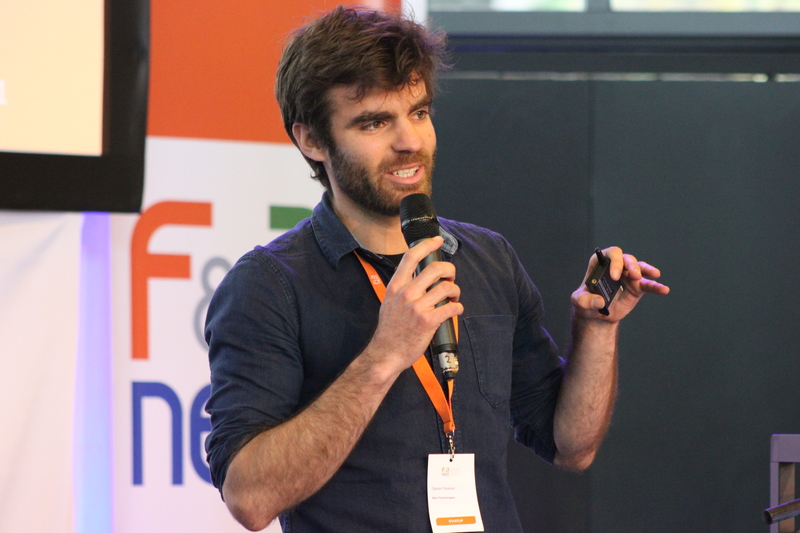 Gaëtan Séverac (Naïo Technologies) Foto: Janneke Nijssen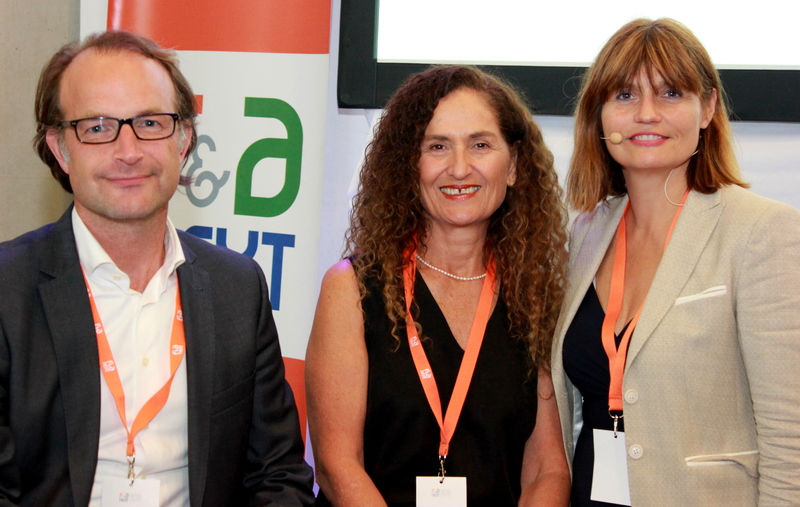 Juryleden Matthijs Baan (Greensoil Investments) en Nitza Kardisch (The Trendlines Groups) samen met moderator Sheila Struyck (SHIFT Invest)
Foto: Janneke Nijssen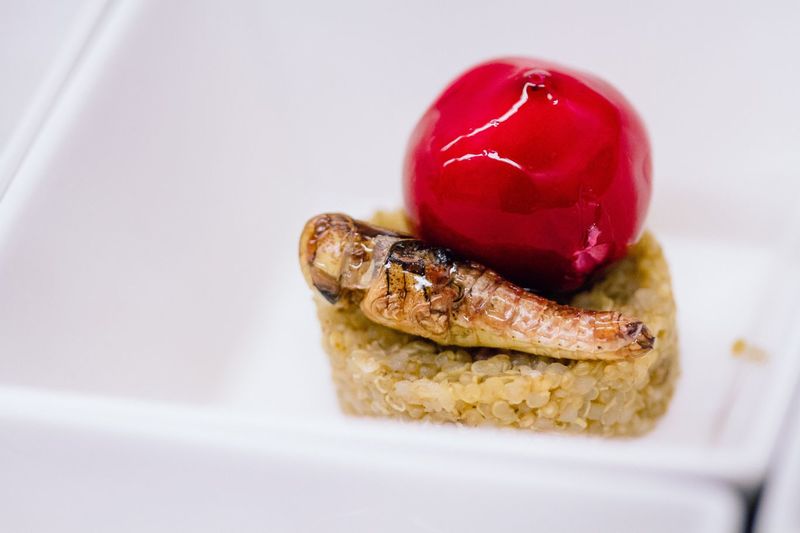 Hapjes met insecten tijdens het evenement. Foto: Jonne Seijndel



F&A Next donderdag 26 mei
Keynote sprekers:
- Louise O. Fresco,
President WUR
- Berry Marttin,
Member of the Rabobank Executive Board
- Magrethe Jonkman,
Friesland Campina
- Dominik Richter,
HelloFresh
- Prins Constantijn van Oranje,
StartUpDelta
Moderator:
Andrew Makkinga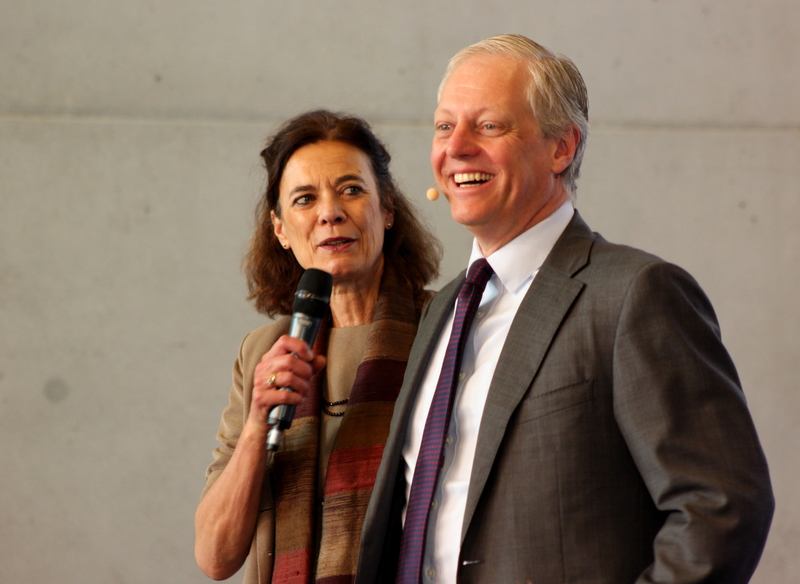 Louise O. Fresco en Berry Marttin. Foto: Janneke Nijssen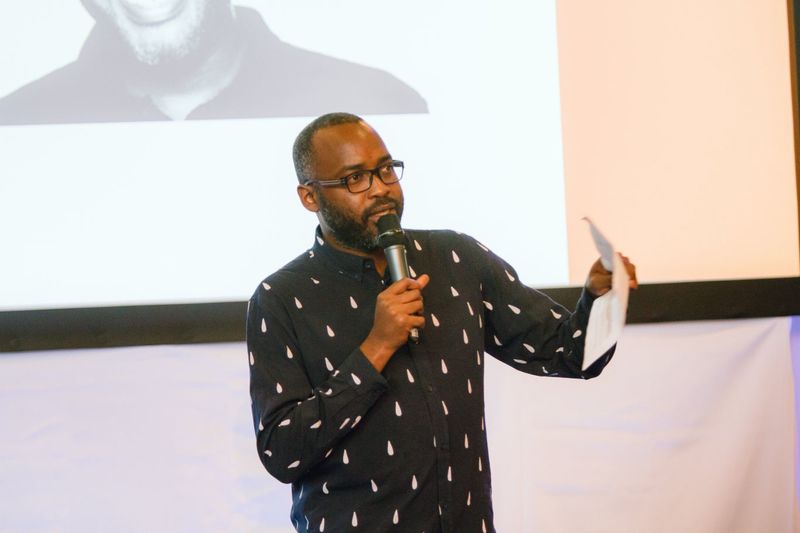 Andrew Makkinga (moderator) Foto: Jonne Seijndel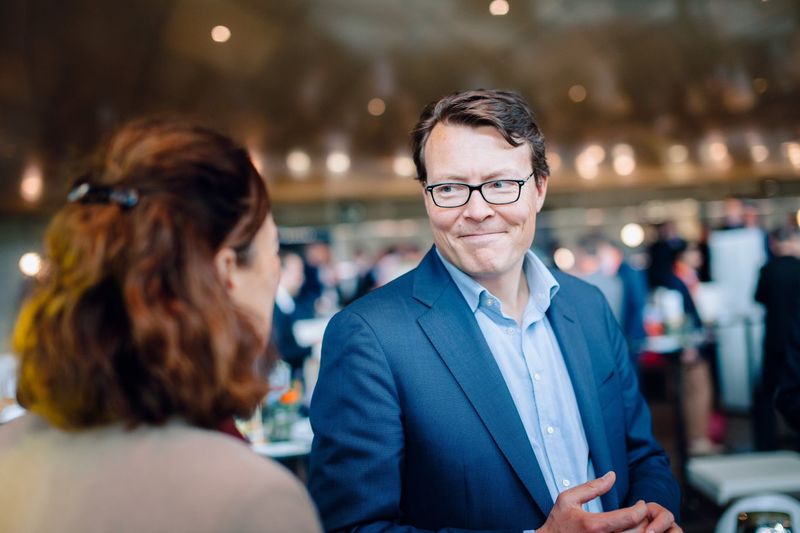 Prins Constantijn van Oranje (StartupDelta) in gesprek met Louise O. Fresco (WUR). Foto: Jonne Seijndel
Pitches:

Winnaars woensdag N-CHROMA en Phenospex
Mazza Innovation
[CA] Dr. Mazza, together with Dr. Carl Pronyk and Eduardo Cacace, created and patented an innovative, green process to recover high-value bioactives from plant
Inovo
[NL] In Ovo is a spinoff from Leiden University and develops biotechnology products for the worldwide poultry sector
Naïo Technologies
[FR] Naïo Technologies designs, builds and sells robots for agriculture
Nutrileads
[NL] NutriLeads is an innovative Nutrition & Health startup that develops food ingredients with demonstrated health effects for specific consumer & patient groups
Foodpairing
[BE] Foodpairing has developed and currently operates one of the world's largest ingredient and flavor databases
Gamaya
[CH] Gamaya provides an unique solution for advanced diagnostics of crops for precision agriculture
Jury of investors:
- Rob Lecler (Co-founder Agfunder)
- Gabriele Riedmann de Trinidad (Group director Business Innovation Metro)
- Guus Verhees (Managing partner Shift Invest)
- Maarten Goossens (Principal at Anterra Capital)
- Andy Ziolkowski (Cultivian Sandbox)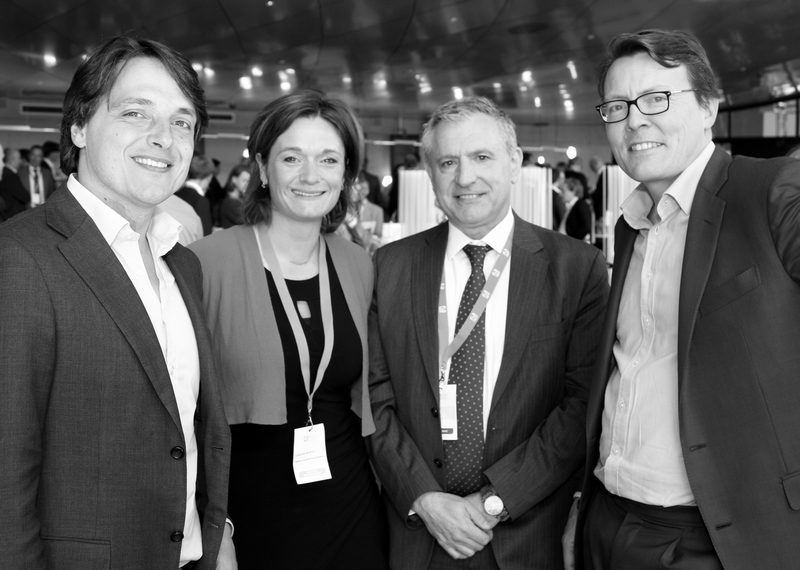 Adam Anders (Anterra Capital), Lianne van der Kruk (KRUKX), Laurent Genet (Nutreco) en Prins Constantijn van Oranje (StartupDelta)
Foto: Janneke Nijssen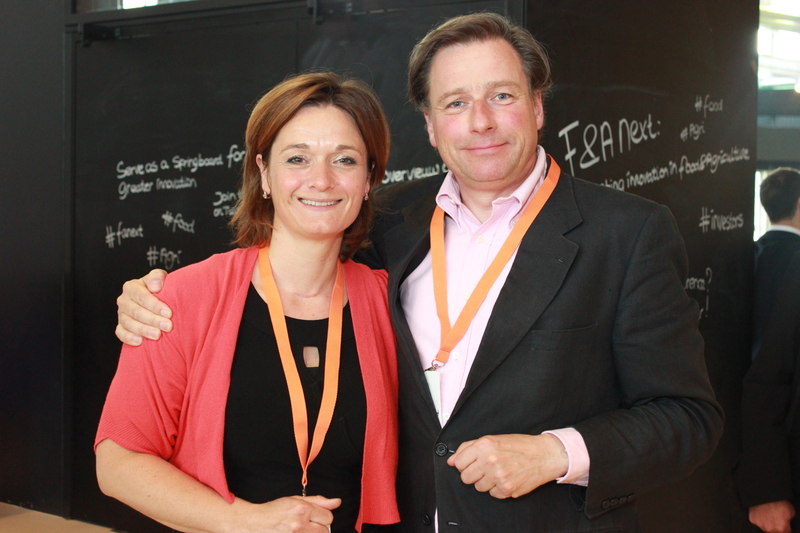 Lianne van der Kruk en Jeroen Leffelaar (Rabobank) Foto: Janneke Nijssen



Nieuwsartikelen in de media over F&A Next:
NRC Next:
https://www.nrc.nl/nieuws/2016/05/26/voedsel-dat-s...
The Guardian:
https://www.theguardian.com/environment/2016/may/2...
RTL Z:
http://www.rtlz.nl/startup-week/hoogtepunten-van-d...

Financieel Dagblad:
http://fd.nl/ondernemen/1153232/strong-hellofresh-...
Follow the Money:
https://www.ftm.nl/artikelen/de-race-naar-ander-vl...
VMT:
http://www.vmt.nl/Nieuws/Van_Dam_maakt_6_miljoen_v...
Emerce:
http://www.emerce.nl/wire/startups-naar-scaleups
Emerce:
http://www.emerce.nl/wire/startup-event-fa-next-br...
Emerce:
http://www.emerce.nl/wire/rabobank-food-agri-secto...
Resource Wageningen:
http://resource.wageningenur.nl/nl/organisatie/sho...
Dutch IT-channel:
https://dutchitchannel.nl/553426/minister-kamp-en-...
Alle foto's van F&A Next vind je
hier
.
F&A Next impressie:

Impressie sociale media:
https://storify.com/FANEXT/fanext-25-may